Graham Gaunt photowork architectural photography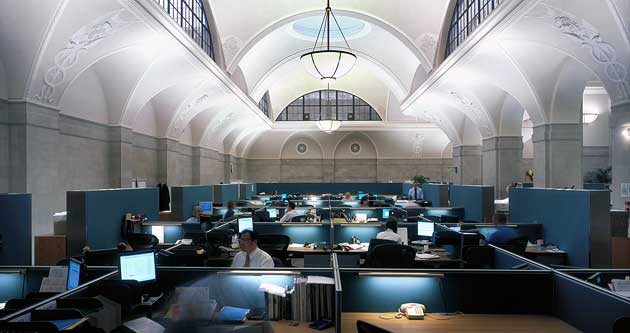 Bank of England Sheppard Robson Architects
Graham has been a practising architectural photographer for well over ten years. His work has been published internationally, and he has contributed to exhibitions, libraries, architects journals, books, and annual reports. He has a wide knowledge of design & construction he is more often left to his own devices when documenting projects. His work covers interior and exterior as well as the built environment, working for both large and small practices documenting whole buildings down to the smallest detail.
Historically I have worked with a 5"X4" view camera producing very considered and detailed images. making transparency and negative, scanning in house to produce very detailed files suitable for all applications, from posting on the web to placing in high quality publications.

However digital cameras now offer exceptional quality and have become the norm allowing clients and photographers much more hands on freedom & choice.

I am available for work anywhere in the UK and will travel further afield.
Please browse the site for examples of my work."
E mail



If you wish to discuss any projects that you need photographing, please use the e-mail link above or call me on Tel: 077100 98315

All images on this site are subject to copyright laws.